Why is Drapery Cleaning Important?
3/29/2023 (Permalink)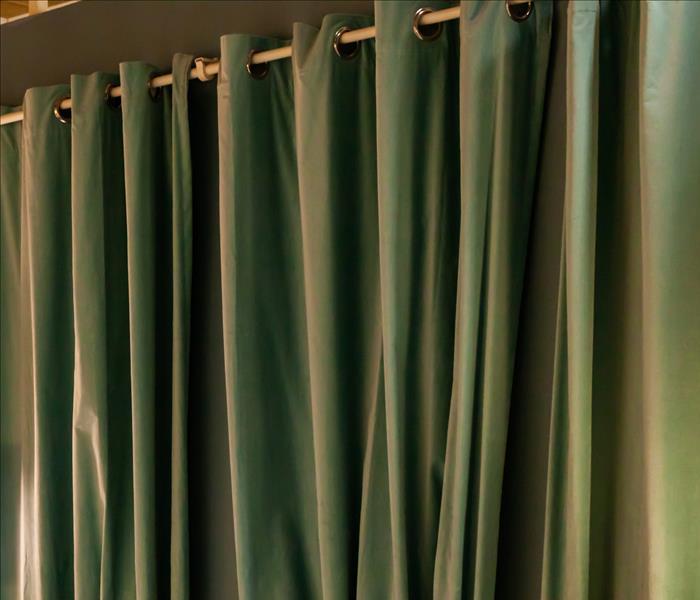 Why Drapery Cleaning is Important for Homeowners
Homeowners often overlook draperies when it comes to cleaning their homes. We want to keep our living spaces clean and tidy as much as possible, but we often forget to pay attention to the draperies covering our windows. Drapery cleaning is important to maintain the cleanliness and freshness of your humble abode.
In this blog, we will discuss why drapery cleaning is important for homeowners.
Dust and Allergens
Draperies often collect dirt, dust, and allergens over time. They can trap these pollutants, affecting your home's air quality. Regular drapery cleaning can eliminate these pollutants and prevent them from spreading throughout your home. It can also help individuals with allergies and other respiratory conditions breathe easier.
Odors
Draperies can also absorb unpleasant odors from cooking, smoking, and pets. These smells can linger in your home and affect the overall air quality. Regular drapery cleaning can eliminate these aromas, leaving your living space smelling fresh and clean.
Appearance
Draperies are a major part of your home decor, and they can significantly affect the overall appearance of your living space. Dirty and stained draperies can make your humble abode look untidy and uninviting.
Longevity
Regular drapery cleaning can help prolong the lifespan of your draperies. Dirt and dust can cause the fabric to weaken and deteriorate over time. Removing these pollutants can help your draperies last longer, saving you money in the long run.
Professional Cleaning
While regular vacuuming and dusting can help remove surface-level dirt, stains, and deeper grime, they require specialized cleaning. It is best to hire a professional to perform a deep and thorough cleaning to ensure your draperies are properly cleaned.
Professional Drape Cleaning Services in Ronkonkoma, NY
Drapery cleaning is an important aspect of maintaining a clean and healthy home. Regular cleaning can help eliminate pollutants and odors and prolong the lifespan of your draperies. Hiring a professional ensures that your draperies are properly cleaned and maintained, keeping your living space looking fresh and inviting.
Contact SERVPRO of Ronkonkoma at (631) 585-0007 to handle your drape cleaning needs in Suffolk County!