How Can I Protect My Roof from Water Damage?
2/21/2023 (Permalink)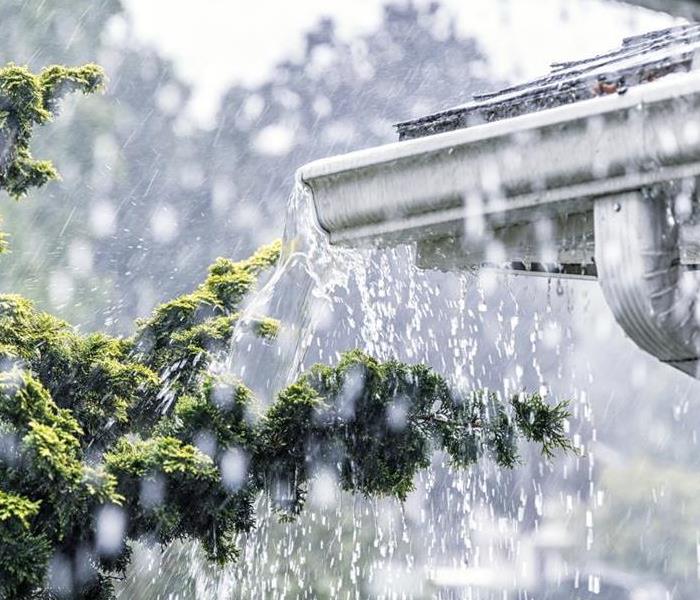 Four Ways to Prevent Water Damage on Your Roof
Your roof is one of the most important parts of your home. It protects you and your family from the elements and plays a crucial role in keeping your humble abode in good condition. One of the main ways that roofs can become damaged is from water. If H2O isn't properly drained from the roof, it can cause leaks and other serious problems.
In this blog, SERVPRO of Ronkonkoma will discuss four ways to protect your roof from water damage!
1. Clean Your Gutters
One of the best ways to protect your roof from water damage is to ensure you keep your gutters clean. When leaves and other debris build up in your gutters, it can cause blockages that prevent proper drainage. To play it safe, have your gutters cleaned at least twice a year by a professional to ensure they are clear and debris-free.
2. Check for Leaks
One of the most common causes of water damage to roofs is leaks. If left unrepaired, these leaks can slowly cause more damage over time. Check your roof regularly for any signs of small leaks or other issues that could lead to water damage.
3. Install a Roof Drainage System
A roof drainage system helps to move water away from the roof so that it does not cause any problems. Make sure a professional installs the appropriate drainage system for your specific roof type and climate.
4. Regularly Inspect Your Roof
You should always inspect your roof regularly to check for any signs of damage. Make sure you look for cracks, missing shingles, or other issues that could cause water damage. If you find any water damage in your home, contact SERVPRO of Ronkonkoma.
Water Damage Repair and Restoration in Ronkonkoma, NY
Water damage can happen in the blink of an eye, which is why SERVPRO of Ronkonkoma is available 24 hours a day, seven days a week. Our Suffolk County water repair and restoration services will ensure that all water damage is removed properly and your property is completely dry. Contact us today at (631) 585-0007 to learn more!