Invisible Water Damage
2/2/2022 (Permalink)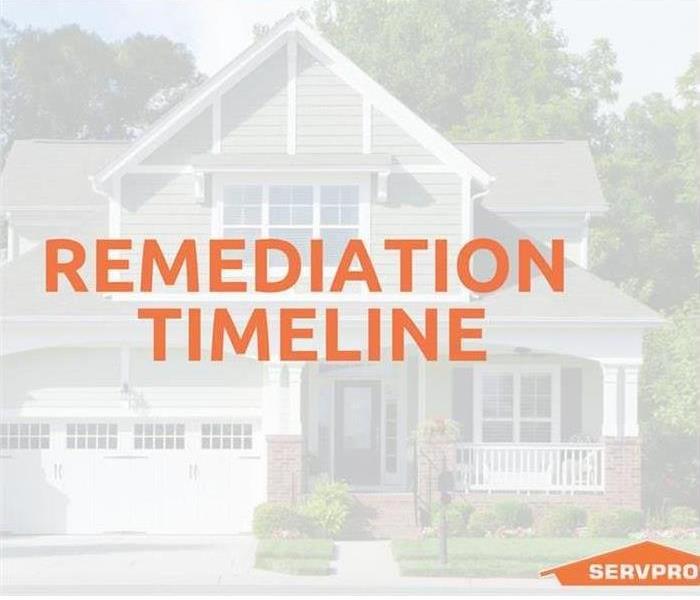 Many contributing factors can bring on water damage in a number of different areas inside your home or business. Additionally, there are a ton of things that can cause damage in the winter -- and it doesn't take much when temperatures are below freezing! Household appliance leaks and plumbing issues are prominent examples of things that can go wrong and cause big headaches. Don't assume that you can totally prevent or spot water damage with just your eyes -- damage is sometimes totally invisible, and that's where real danger lies. Since water destruction can also lead to the presence of hazardous mold, you need to be in tune with it to the best of your ability.
Damage and Leakage
If you have damage brought on by water or melted ice, there may be leaks finding their way through your walls, ceiling and other areas. Don't assume that you can always identify these things visually or at quick glance. Make sure to thoroughly inspect any weak areas in your home for signs of water damage or leaking.
Flooring Hints
Damage can, in many cases negatively affect the flooring inside your home or business. Indications of destruction, however, are not always 100% obvious. They can be particularly hard to see for the untrained eye. Easier signs of water damage include your flooring taking on a new color, plank separation, warping and more. Keep an eye out for this so you can make repairs before your damage becomes an immense project.
Mold Development
Mold, for many people is a frightening substance to think about in your home or business. Please make sure to inspect your space! Not only can mold cause health effects, it can possibly cause costly repairs.
Should you encounter water damage this year at home or at your business, make sure you have it treated immediately in order to prevent high costs and more damage. To learn more about how SERVPRO of Ronkonkoma can help you, call us at 631-296-0367 or contact us online for immediate assistance!