Things To Look Out For That Point To Mold
3/27/2019 (Permalink)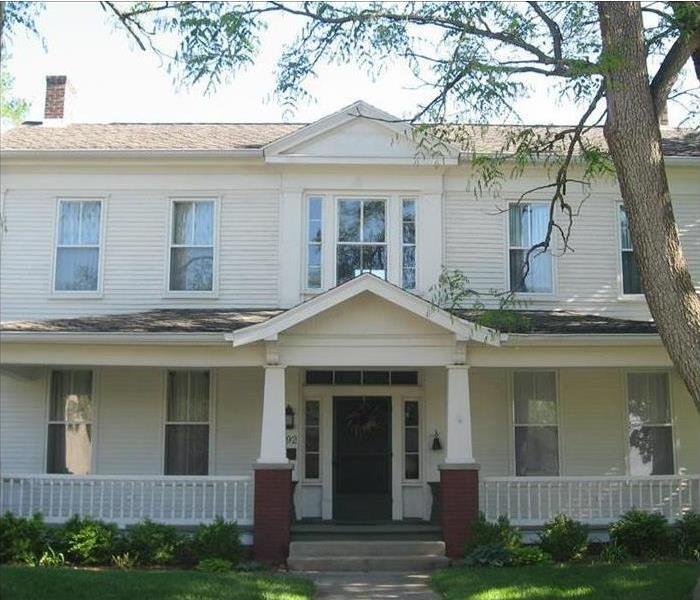 A mold problem in your home is likely one of the worst findings you can experience. The worst parts about finding issues like this is that you're not sure where the mold started, where else it might be and that awful feeling that it's going to cost a bit of money to get the issue sorted out. To lower the risk of discovering a mold infestation in your home, take a few notes below on what might be telling signs that mold might be beginning to grow.
Previous Moisture Issues
With winter drawing to a close (we hope!), snow and ice is beginning to melt around and on top of your home. This creates an abundance of moisture, which can end up infiltrating small crevices and areas and possibly cause mold growth. Make sure that if you see any signs of moisture inside, you're making an effort to dry ti out and seal it up before it becomes mold.
Adverse Affects
Mold has the ability to cause health issues. Sometimes they mimic those of the common cold, like congestion, watery eyes and coughing. If you're experiencing something similar to this and you have signs of mold in your home, it's probably time to have your home inspected.
Odors & Mold
Mold has a distinct smell to it and it can surely create a nauseating odor within the area it occupies. This is usually one of the more telling signs of a mold presence, along with the actual sighting of the fungus. Should this be something you're experiencing, it's important to have it checked out, as soon as possible, for the sake of your health, as well as your homes.
SERVPRO of Ronkonkoma is a locally owned and operated business with the team and resources to handle mold disasters of any size. We know that mold infestations can be stressful, especially during the winter, and we are here to make the restoration process as seamless as possible. For mold restoration services, call 631-585-0007 or contact us online for immediate assistance!