What Causes Water Damage in a House?
5/10/2022 (Permalink)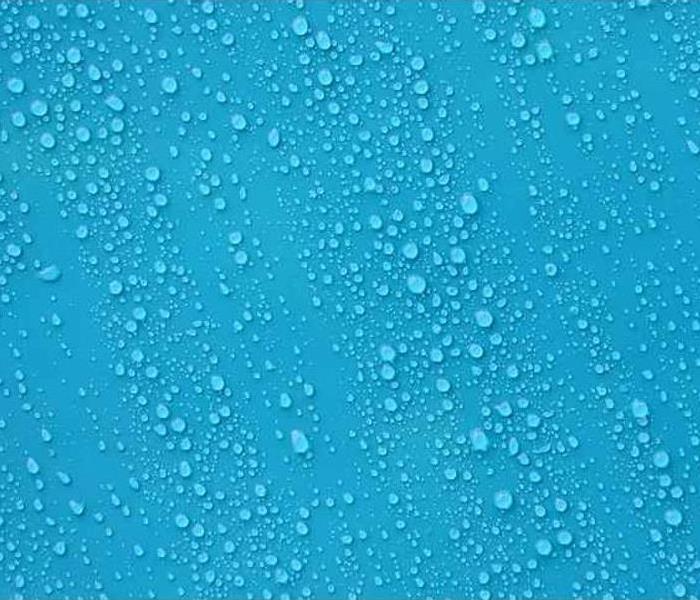 What Causes Water Damage?
Whether the damage is minor or major, it's unsettling. Homeowners across the country can agree that one of the worst things they can run into is water damage. And while it may seem as if H2O seeps into your house out of nowhere, there are a few common scenarios as to how it causes damage in the first place.
The Suffolk County water damage repair and restoration professionals at SERVPRO of Ronkonkoma share a few of those most common situations with you.
Blocked Gutter
As it's known, your gutters play a very important role: They carry rainwater away from your home in the event of a storm. However, if these "H2O highways" are clogged or have an obstruction, your gutters will do the complete opposite. In other words, any water collected within the reservoir of the gutter will have nowhere to go except trickle down the side of your home. As a result, you may find yourself with water-damaged walls, floors, and even ceilings when this happens.
Powerful Storm
Speaking of storms, if severe weather were to sweep through your neighborhood, it could cause damage to your home. More specifically, if you live in an area prone to flooding and do not have a sump pump in your abode, you could be knee-deep in water.
Another situation to consider: If the storm causes severe damage to your roof, water will easily be able to trickle into your house — and you might not notice it until it's too late. Either way, Mother Nature tends to be a top cause of why homeowners experience water damage.
Plumbing Pipe Damage
You might have seen this coming, homeowners, but damaged plumbing pipes are also to blame for water damage. Daily, pipes go through a lot of wear and tear, and if they're not cared for properly over the years, they can fail when you least expect it. To ensure your pipes won't cause a stir unexpectedly, examine them regularly and be on the lookout for any signs that may indicate a problem (e.g., moisture on the ceiling).
Old Appliances
Sticking with the plumbing theme, if you have older appliances in your home, there's a chance they could cause water damage. How so? Simple: Appliances, such as a dishwasher, have a series of hoses to transport water to and from your plumbing system into the unit to wash your dishes.
Over time, the hoses can weaken (especially if hard water is present in your abode) and rupture when you least expect it. To help lessen the chance of this from happening, consider rinsing your dishes and utensils before putting them in the machine. Another tip is to put a quart of vinegar inside the appliance and let it run to help break up anything in the hoses.
Water Damage Restoration Services in Suffolk County
Having served local communities for over ten years, the water damage repair and restoration professionals at SERVPRO of Ronkonkoma are here to clean the damage "Like it never even happened." Our trained staff of remediation professionals pays close attention to detail and works efficiently to ensure your property will be up and running in no time.
To schedule an appointment, give our Suffolk County team a call at (631) 585-0007.