Water Damage Can Spread Fast
12/2/2018 (Permalink)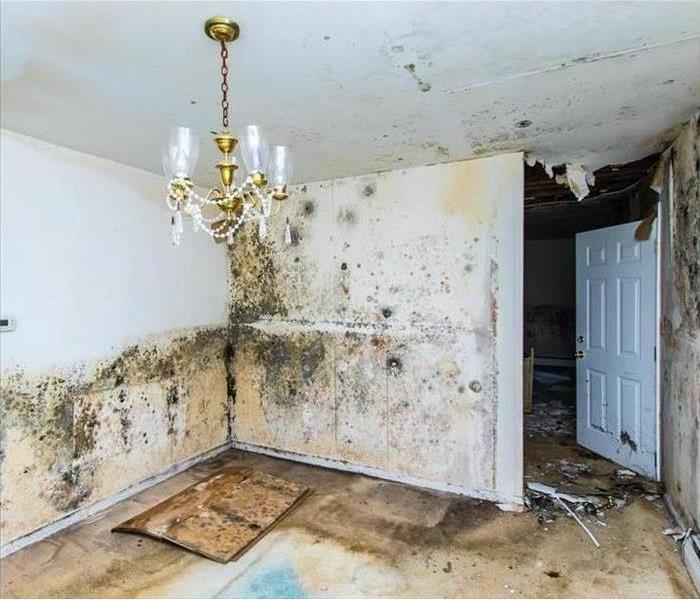 Plumbing issues and storms can cause water damage but there is no time to cry over spilt milk. Your home needs your help and the SERVPRO of Ronkonkoma professionals are waiting to come in and save the day. Speed is everything when it comes to water and remember, we are "Faster to Any Size Disaster!"
Early Effects of Water Damage
Water is a pest. It can get into the smallest of cracks, it can spread quickly and it can cause costly damage to your home. When a pipe bursts or a storm infiltrates your home, the following things can occur within a few hours:
Moisture can start to spread and lead to the early stages of mold reproduction.
Furniture can start to become discolored and delaminate.
Carpeting could be permanently damaged.
Humidity increases and odors become more pungent.
Long Term Water Damage
Water damage can become mold damage pretty quickly, especially if the issue is being ignored. When mold spores start to gather on furniture, carpeting or drywall, they reproduce quickly when there is increased humidity inside of a water damaged home. Here is what can happen in your home if water damage is ignored:
Mold growth can worsen.
Minor restoration techniques may be passed over for a complete gutting of the home.
Microbial growth leads to possible dangerous conditions.
Call in the Professionals
The key to defeating water damage is speed and choosing the right team for the job. If you call in the SERVPRO of Ronkonkoma team immediately, we can use our equipment to limit the damage and halt mold growth before it becomes an issue. Water moves fast, so you need to move fast to defeat it!
SERVPRO of Ronkonkoma is a locally owned and operated business with the team and resources to handle any size disaster. We know that issues like these can be stressful, and we are here to make the restoration process as seamless as possible.
For water restoration services, call 631-585-0007 or contact us online for fast and easy service!