Signs Your Business Has Sustained Fire Or Water Damage
1/18/2018 (Permalink)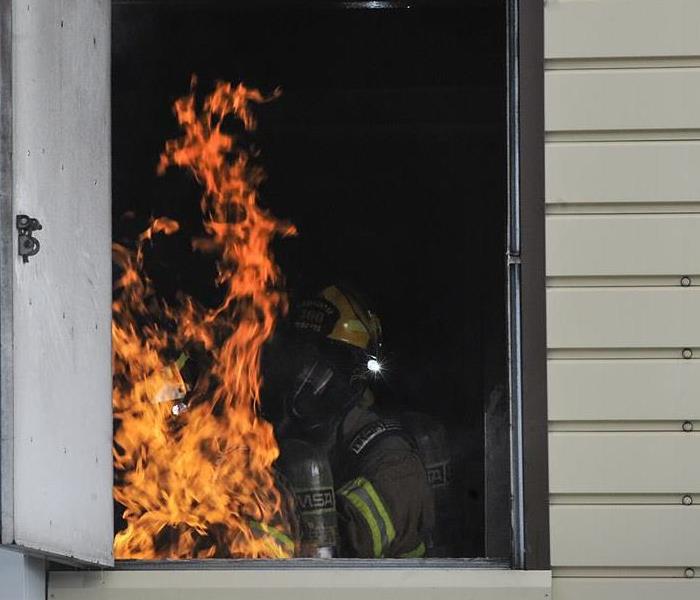 As your business becomes busier, it's sometimes hard to immediately identify when damage is occurring inside of your working space. However running a business requires more than just attention to the customer — your building cleanliness is also a huge factor! Below are a few tell-tale signs that your business has sustained some sort of damage — whether it be fire or water.
Fire
Most of the time, fire damage is easy to spot due to the sometimes unforgiving wrath it can have on buildings. However there are cases in which smaller damage can occur without you realizing. A great example being your employee coat closet, which just might have a hot lightbulb too close to the jackets being hung. Strong odors or damage to items close to light fixtures are telling signs that something in that area is at risk of burning, and can cause large destruction. Additionally, sparking or darkening walls near outlets are signs that something is happening behind the scenes, and should be addressed immediately.
Water
Water is much more common to see, and can be equally as destructive. If you're noticing anything similar to discolored walls, ceiling tiles or an extremely humid atmosphere, water might be the culprit for this. What makes it difficult, however, is that water can be hard to trace back to the source. Additionally, your business can suffer from mold damage, and a rotten smell that can go along with mold damage. Should you feel as if this is a problem in your business, it's important to act fast before it becomes a larger issue.
For over three decades, SERVPRO has been helping all types of commercial businesses get back on their feet after damage. When something goes wrong, you're going to need a company who can make it right. To learn more about how SERVPRO Of Ronkonkoma can assist in your time of need, give us a call today! 631-585-0007